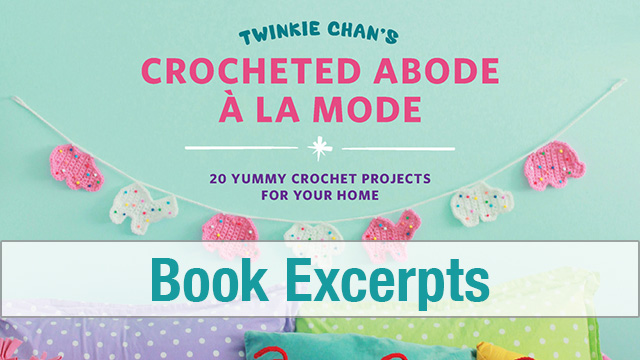 Excerpts From "Abode A La Mode"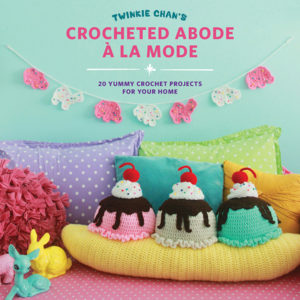 My newest crochet book, "Twinkie Chan's Crocheted Abode A La Mode: 20 Yummy Crochet Projects for Your Home," just came out in April 2016 and is currently one of Amazon.com's "Best Books of the Year So Far" in the craft/hobbies category.
My crochet design focuses on fun, food-themed accessories, and "Abode A La Mode" is all about how to crochet unique home decor, like banana split throw pillows, donut floor-poufs, and corn dog pen cozies. Following are some excerpts from the book intro and various project descriptions.